ART MARKET 
Art Market and economy are a complex world and an art expert needs to have the  ' know how' to understand it.
I am  an art advisory and market lecturer at the Advanced training Course  'Economy of Art and Cultural Heritage Management' in Bologna, 2020, organised by LETTERA I BOLOGNA.
My course, 'ART SYSTEM, ADVISORY AND MARKET' , is about Art Advisory, Valuations, Art Market case studies and the Art System.
First, this is the program and the link:  if you are interested in individual courses or Masters you can contact info@letterai.it or call 051  237911
https://www.letterai.it/formazione/corsi-di-arte/corso-di-economia-e-gestione-dei-beni-culturali/
Second, you can read here the program of the 'Economy of Cultural Heritage' post graduate Avanced Course. ART MARKET AND ECONOMY
The Advanced Training course in Economics and Management of Cultural Heritage stems from the need to combine the mastery of humanistic knowledge with the development of the correct marketing and management skills for cultural heritage, as well as specific skills in the field of Communication for Culture .
By applying the most innovative business strategies to the culture system, where artistic experience is closely connected to the economic logics of management and promotion, the course explores three fundamental aspects, which are synergistic and complementary to each other:
1 Cultural Heritage Marketing: analysis, definition of objectives and planning of activities for the enhancement of the artistic product in the reference market, role and tools of the Art Advisor
2 Cultural Heritage Management: economic management of the cultural enterprise, legislative elements, museography and its applications, museology and didactics of art, crowdfunding and fundraising for culture
3 Communication for the Culture System: computer languages ​​for the cultural sector and promotion of art
In addition to the theoretical lessons, the students will have the opportunity to participate in the activities promoted by the Letter Research Center i.
Technical visits to museums, cultural institutions and art galleries are also planned.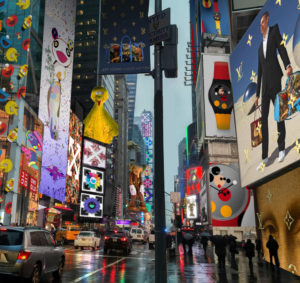 A
PROGRAM : ART MARKET AND ECONOMY
Economics and development policies: cultural market and reference management
Cultural institution and social responsibility
Sociology of the territory
Regulatory area and sector legislation
Museum activity: tax profiles
Art market and artistic asset as an economic asset: role and tools of the Art Advisor
The transfer of works of art: tax compliance
Digital and visual marketing: tools, techniques and communication of cultural heritage
Fundraising and Crowdfunding for culture: fundraising techniques and sponsorships
Museology and Neuroaesthetics for a new use of museum itineraries
Museography and its applications
Skills and organization of didactic-educational services
Interpersonal communication and TeamWorking
ART MARKET
Please follow and like us: