CONTEMPORARY ART ADVISOR ITALIA
As a contemporary art advisor Italia
I can help with the management of an artist's cultural and commercial agenda; the service is offered to support  artists in their positioning on the market, depending on the stage of his/her career and  on the creative and business aims.
As an artist's manager, I can offer a deep knowledge of the art market, international connections with galleries, museums, art fairs and auction houses.
developing new key relationships with artists and art dealers/museums.
The Artist Liaison works as liaison between an artist and a hiring organization such as galleries, museums, foundations, auction houses.
An Artist Liaison strengthens and develops the professional relationship between an artist and an organization by thinking strategically about how the relationship can benefit from working with one another. They may be responsible for managing an artists' attendance at events, ensuring that artists and art dealers/specialists are appropriately kept informed, as well as
FOR INFORMATION / APPOINTMENT:
thearttimerobertaguiducci@gmail.com
robertagui22@gmail.com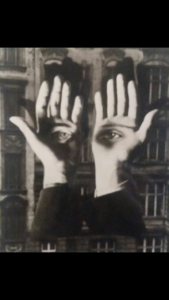 https://www.thearttime.com/contatti-art-consultant-italia/
Reviews here:
https://www.thearttime.com/art-time/
CONTEMPORARY ART ADVISOR ITALIA